Congratulations to Annette Carlson, who presented her master's thesis on November 9, 2022. Annette's thesis was entitled "Quantifying interannual variability of shelf nutrients and associated hypoxia in St. Helena Bay with new metrics and tools" and she was advised by Professor Samantha Siedlecki.  St. Helena Bay is located in the Southern Benguela Upwelling System off the coast of South Africa. During her master's, Annette traveled to South Africa to work with collaborators at the University of Cape Town and gain experience collecting water samples, and analyzed an existing dataset to characterize and develop mechanistic understanding of the variability in nutrients and oxygen in this dynamic upwelling region.
Annette also presented a webinar on her thesis work to the Global Ocean Oxygen Network in October 2022, which is available on YouTube, and she participated in several conferences.
Congratulations, Annette, and best wishes in your future career!
Carlson's thesis was funded by the US National Science Foundation through a grant to Dr. Samantha Siedlecki and Dr. Julie Granger.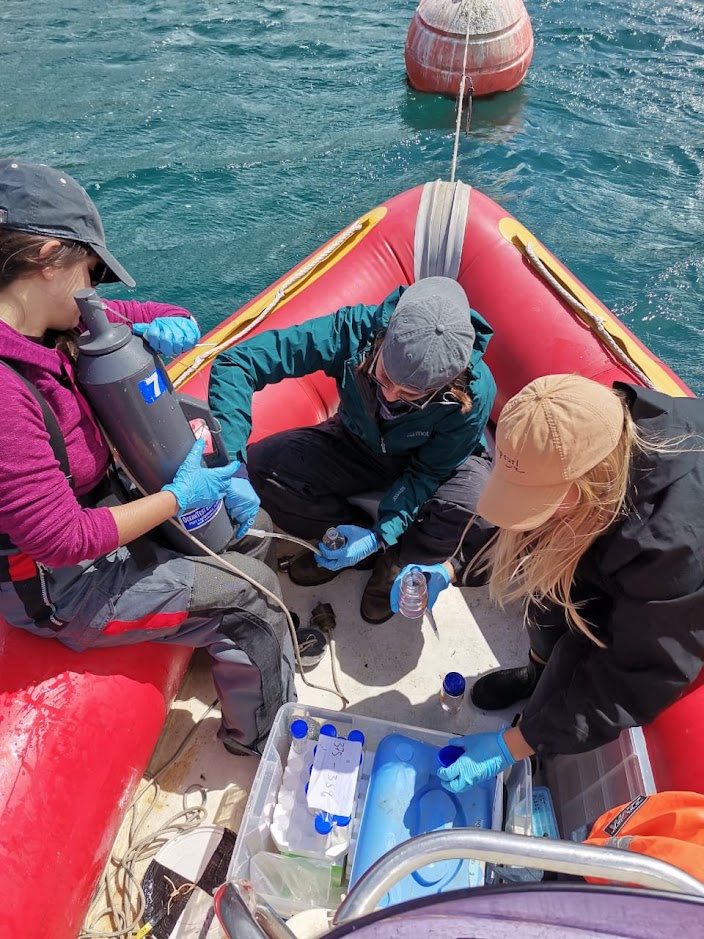 ---