Diving Program
The University of Connecticut has maintained a small but active research diving program at its Avery Point Campus. The university is an institutional member of the American Academy of Underwater Sciences. The program serves the research needs of the Dept. of Marine Sciences and the Northeast Underwater Research, Technology and Education Center. We have a fully equipped dive locker and access to four research vessels. Training includes:
Openwater Diver
Scientific Diver
Scientific Nitrox Diver
Drysuit Diver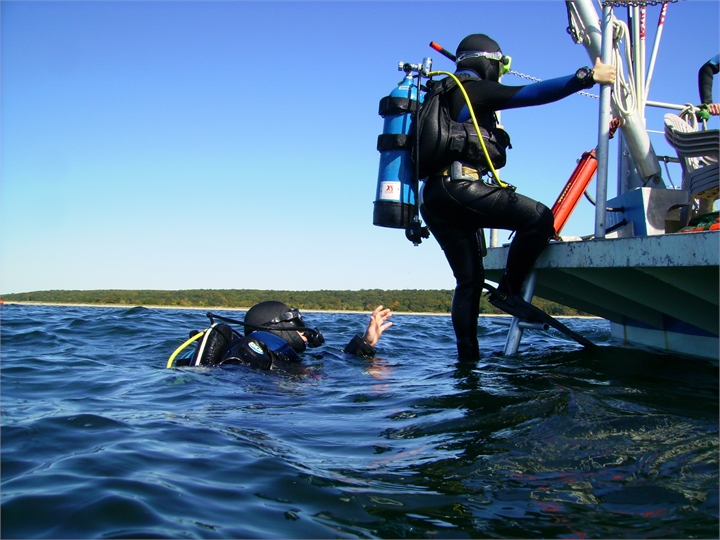 Take a look at some of the work Marine Sciences Divers are doing and the environment in which they work!