Dr. Claudia Koerting has been working in her current professional faculty position for the past 16 years, although she's had various positions at UConn since 1997. Almost every graduate and undergraduate who gets a degree in the Department of Marine Sciences has had the opportunity to work with Claudia. Her current position includes serving as the marine science undergraduate coordinator and the honors advisor for the major, coordinating the Early College Experience (ECE) Marine Sciences Program, teaching several courses at Avery Point, and maintaining and helping students use the instrumentation in the SMALER (Suspended Matter Analytical Laboratory for Education and Research) Lab. 
Claudia graduated from the University of Rhode Island (URI) with a double degree in chemistry and microbiology, received a Master's from UConn in Oceanography, and completed a PhD in pharmaceutical sciences at URI. Her interdisciplinary background allowed her to work on a variety of research projects, from Lyme disease to marine pathogens to the inhibition of bacteria that degrade oil and fuel. She emphasized the importance of interdisciplinary projects: "I like to combine all my backgrounds, cell biology, chemistry, and microbiology, (in the context of marine sciences) because any of them alone is boring to me." She is particularly apt at analytical work, which made her the perfect fit to run the SMALER Labs at Avery Point. After taking on the role of a PhD level academic assistant for DMS in 2005, she has continued to add to her responsibilities by naturally filling vacuums she has observed, such as oversight of undergraduate lab courses. Of her career path, she says "It's a great example of how everything you've done in your life, no matter how irrelevant it seems at the time, can be relevant to your future work." When asked what a typical day on the job looks like, she laughs and says there is no typical day. 
Her favorite parts of the job center around helping students grow as scientists and researchers. "A big part of what I love to do is connecting undergraduates and high school students with research and ideas. I get to see them coming in as freshmen, and I get to see them going out as seniors. At the end of the day, when I look back and know that I've helped someone in some way, then I feel like I've done my job. It's gratifying."
Outside of work, Claudia has a passion for being outside, particularly sailing. She loves to be on the water year-round, but when she cannot get out onto the water, she also has a passion for hiking.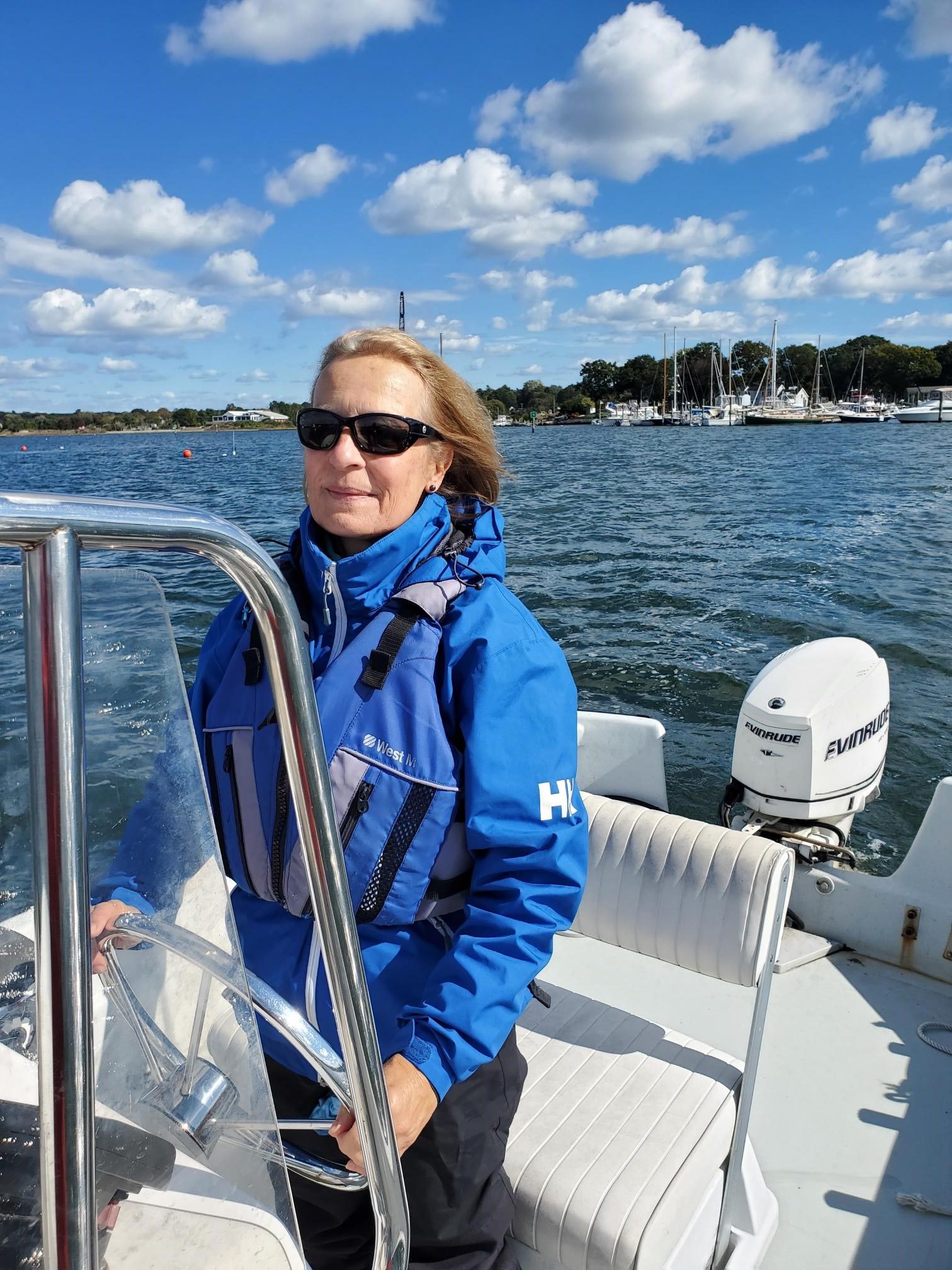 ---