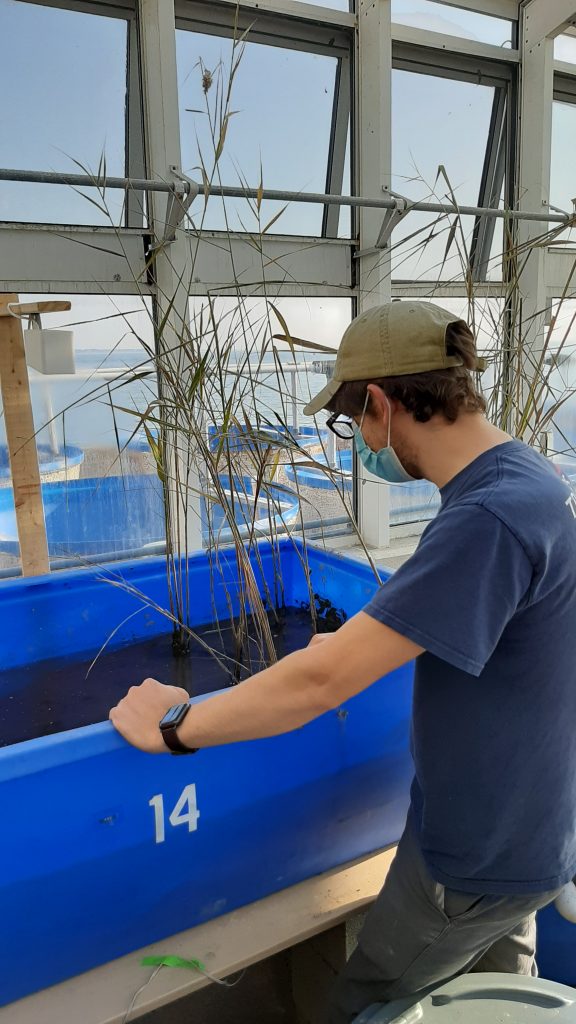 COVID-19 has drastically changed all aspects of our lives, including how we teach, do research, and stay connected at UConn. The Department of Marine Sciences is adapting to a new normal, and this Fall Semester has been unlike any other.
Classes are mostly online, however, some courses have continued in-person. In these situations, students are of course practicing social distancing and wearing their masks. Classes which feature research cruises and scuba diving were thankfully able to carry out these activities safely. Graduate student Wes Huffman comments on his positive experience with his online classes. "I initially thought an online discussion-based course would be challenging, with either no one discussing or people talking over each other. I have also previously found online lectures to be more challenging to pay attention to. However, video-based online discussion has worked exceptionally well and has been on par with similarly styled in-person courses."
Research is affected but still continuing safely. Everyone working indoors is required to wear masks, social distance, and check in and out of each lab space (for contact tracing). Most professors and students are working from home often or even entirely, only coming to campus when it is necessary. This has resulted in many adaptations to ongoing research. Wes shares, "One of my projects that has been ongoing during COVID is a series of mesocosm experiments… Remote monitoring and control of this experimental system have been critical in allowing me to continue working from home when possible while streamlining in-person sampling. This not only mitigates potential COVID exposure but has improved the quality of data gathered by being able to fine-tune parameters more frequently than otherwise feasible while in the lab."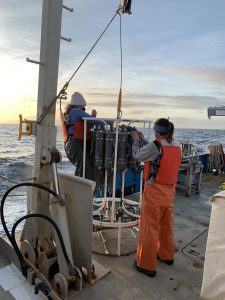 In such a unique situation, new opportunities have also been possible. Molly James, a graduate student, shares her experiences. "A great opportunity that I wouldn't have been able to do under normal circumstances is attend meetings of the Governor's Council on Climate Change (GC3). My advisor suggested I participate in the virtual meetings for the GC3's Science and Technology Working Group. As a result, I produced information sheets for the public detailing climate change impacts and projections in Connecticut."
This year, mostly everything has been online. Seminars and brown bags are both continuing regularly on WebEx. However, these weekly events were set times that many of us from the department would step away from our individual work and get to see each other. The online meetings, both professional and social, bring feelings of isolation, as expressed by many people.
On the bright side, since we're all staying at home more than usual, this seems to have caused a widespread interest in pursuing new hobbies. Molly shares, "Some silly results of quarantining are rearranging my bedroom and living room (more than once) after becoming mildly addicted to DIY and home decor YouTube channels; baking many loaves of bread; attempting to become a jogger/runner; doing a language exchange with a friend in Seoul; and many hours on friend group video chats."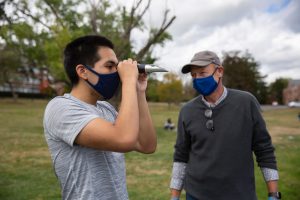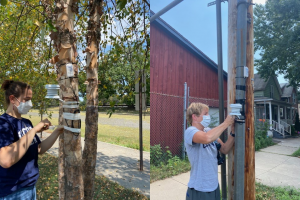 ---