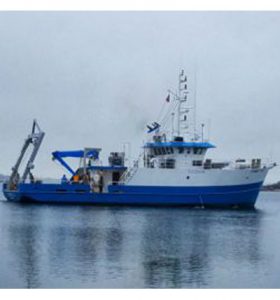 The University of Connecticut's 90 ft oceanographic research vessel R/V Connecticut has new life, with increased capability, thanks to a midlife refit.
The research vessel supports UConn's Department of Marine Sciences, which is located on the university's coastal campus at Avery Point, on the shores of Long Island Sound. Within the Department, faculty, staff, and students carry out cutting-edge research using observations and numerical models to conduct cross-disciplinary investigations in biological, chemical, physical and geological oceanography and marine meteorology.
Originally built at a length of 76 feet in 1998, the R/V Connecticut was in need of additional staterooms and lab space to meet the Department of Marine Sciences' needs.
See http://www.marinelog.com/index.php?option=com_k2&view=item&id=28194:uconn-research-vessel-gets-new-life-with-refit&Itemid=231
---