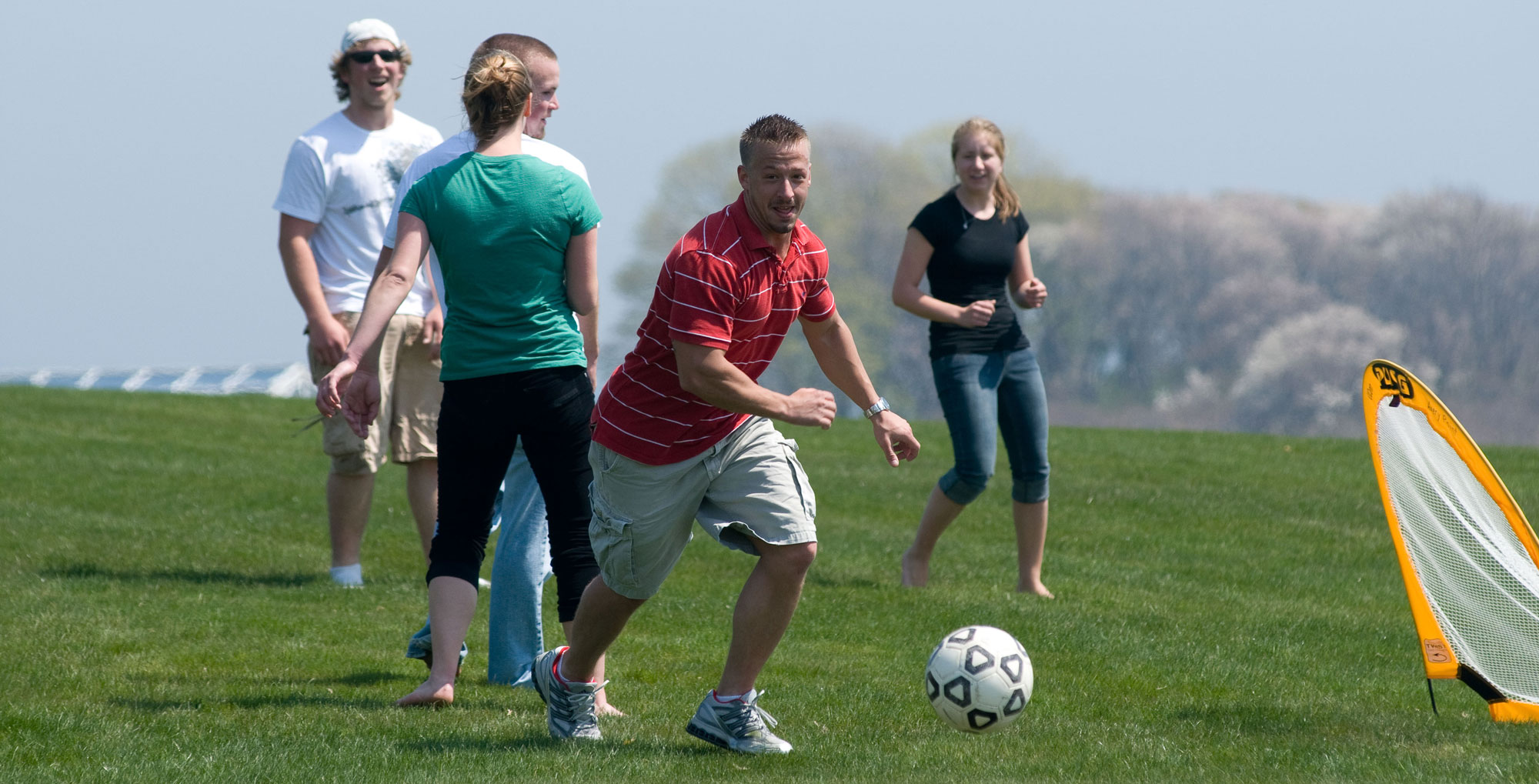 Avery Point's campus life is incredibly dynamic

From poetry nights to comic performances, student life is enhanced by a unique fusion of creative energy and community involvement. Approximately 800 students are enrolled either part-time or full-time at Avery Point and with students transitioning to Storrs each year; the incoming students bring with them new interests and new activities. Students are encouraged to submit proposals about new clubs or activities and Student Activities will help with organization and/or funding as needed.
---
Active Clubs at Avery Point:
Student Government (ASG): Express views about the needs of students and help influence student life on campus.
The Sailing Club: A mixture of recreational and competitive sailing.  The Waterfront Program also offers sailing, sea kayaking and small water craft instruction.
The Martial Arts Club: Learn the art of Jujitsu, the self-defense system of the Samurai.
Husky Ambassadors:  Students who represent the University and promote campus pride
EcoHuskies: A group of undergraduate and graduate students, staff and faculty organizing projects and events to improve sustainability on campus and in our community.
Alliance (Gay Straight Alliance - GSA): For any Student interested in Gay Rights issues, education, tolerance and acceptance, equality, or even just a safe place to let your true colors shine.
The Point: Student Newspaper
---
Sports at Avery Point

UConn Avery Point is a member of the National Junior College Athletic Association (NJCAA), an organization for two-year athletic programs. There are three varsity athletic teams: men's basketball, women's basketball and men's baseball. The student athletes are supported with personal counseling, and academic advising and support. Athletics also supports other campus student activities with use of our gym facility that includes a six-lane pool, basketball and volleyball courts, and an exercise and weight training room. Avery Point is the only regional campus with athletic facilities.
---
The Student Center

provides a place for students to gather in between classes for social and recreational purposes. The Student Center has Foosball, TV, and video games.
---
The Library

has a redesigned, comfortable learning common area for collaborative group study and also individual study areas.  There are also trained professionals ready to assist the students and their research needs.
---
The Academic Center

Located on the third floor of the Academic Building, this is an active and popular hub for individual and group study; tutoring; development of reading, writing, math, and computer skills; and other assistance with academic or related subjects.
---