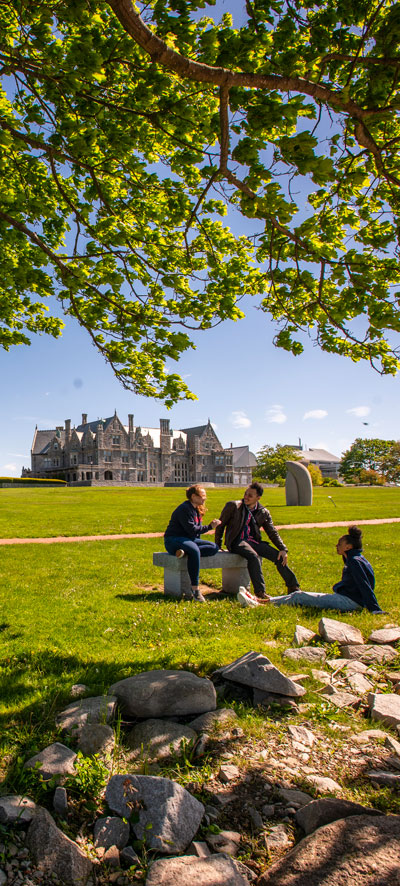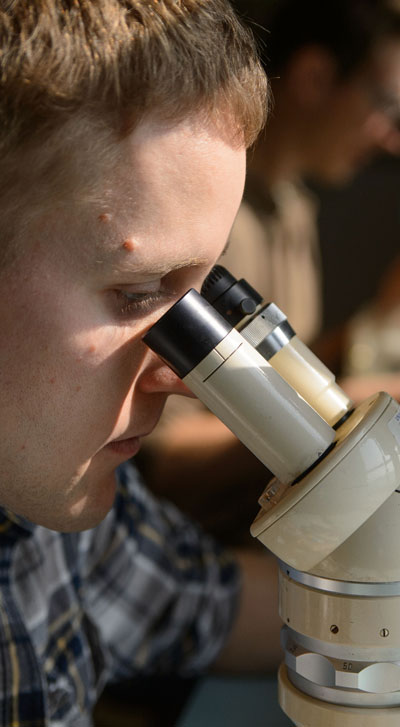 How To Apply - Frequently Asked Questions
How do I apply to the Marine Sciences major?
To be admitted to the Marine Sciences major you must complete the regular University of Connecticut application process. To receive a UConn application, contact the Office of Undergraduate Admissions at 2131 Hillside Road, U-88, Storrs, CT 06269 or call (860) 486-3137. For questions regarding general admission to University of Connecticut, visit their web site at http://admissions.uconn.edu or call the phone number above for assistance.
---
Can I take my classes at Storrs and at other regional campuses?
You can complete your entire course of study at the Avery Point campus of UConn, or you may choose to study at the Storrs campus for your first 3 semesters. By the second semester of your sophomore year, at least one class each semester must be taken at the Avery Point campus. Thereafter, much of the curriculum is taught primarily or exclusively at the Avery Point campus, though some lectures are available at both Storrs and Avery Point through fully interactive voice and video. Thus, while it is possible to remain at Storrs throughout, most students choose to make Avery Point their primary campus for Junior and Senior years.
---
What type of housing is available?
The Storrs campus provides on-campus housing. At Avery Point, housing is available through a local apartment complex.
---
Where is the Avery Point campus located?
The Avery Point campus is located in Groton, Connecticut on Long Island Sound. To reach the campus, take I-95 to Exit 87, Route 349/Clarence B. Sharp Highway. Turn right at second traffic light and then left at next traffic light onto Benham Road. Proceed 1.5 miles to entrance to the University of Connecticut Avery Point campus.
---
Can I do a study abroad program?
Yes, you can choose to spend either a semester or a year in a study abroad program. However, you may not be able to transfer some courses from another university; therefore, may take longer than the traditional eight semesters to complete your studies.
---
Can I arrange for a tour?
Yes, we offer several options for a tour of the Avery Point campus. Depending on the day and time, you can choose to tour the campus, meet a Marine Sciences faculty member, attend a class, attend a lecture, and meet some Marine Sciences students. Call (860) 405-9026 or E-mail beahuskyaverypoint@uconn.edu to arrange an appointment. To tour the Storrs campus, contact (860) 486-4866.
---
What about financial aid?
Students living in Connecticut pay in-state tuition for enrollment at the Storrs and regional campuses. Residents in the other New England states will pay a reduced regional tuition rate through a special student program (see web site at http://www.nebhe.org/programs-overview/rsp-tuition-break). Students located outside of New England will pay the out-of-state tuition rate. For information regarding this as well as questions about scholarships and other forms of financial aid, contact the office at (860) 486-2819, E-mail financialaid@uconn.edu, or visit their web site.
---
Transferring to the UConn Undergraduate Marine Sciences Program
The department of marine sciences welcomes students from Connecticut's Community Colleges and from other colleges to apply as transfer students. Since not all transferred credits will meet the program requirements it is best to begin connecting with UConn program coordinator as early as possible. For more information about transferring to UConn go to https://admissions.uconn.edu/apply/transfer/. Contact claudia.koerting@uconn.edu for more information about which courses will transfer from your college to UConn.