Public lectures on coastal issues.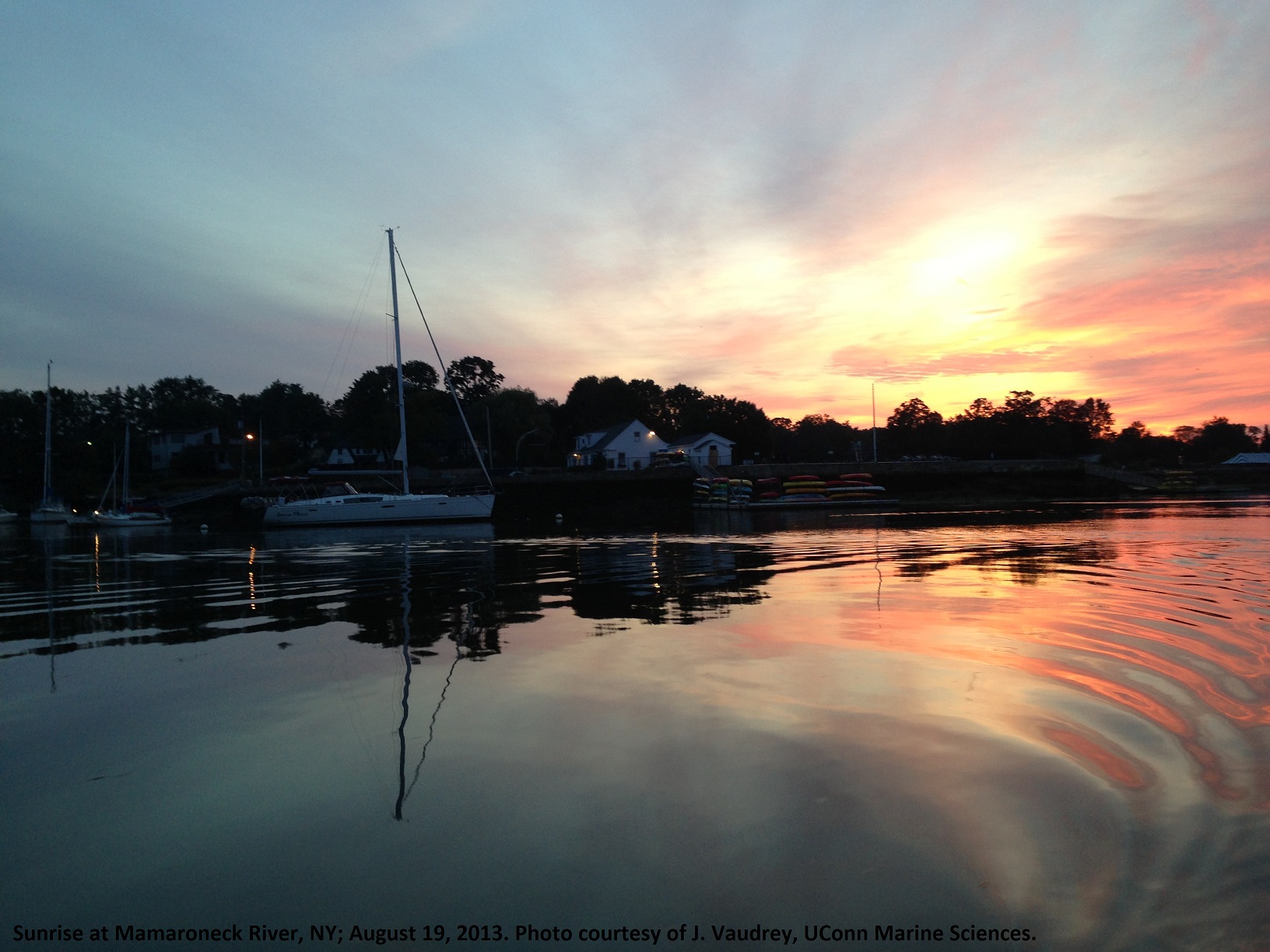 Lecture series is FREE and open to the public.
Lectures begin at 7:30 p.m.
Lectures are held in the UConn Avery Point auditorium, 1084 Shennecossett Road, Groton. Enter from the Academic Building main entrance, auditorium is on second floor at end of hall (disabled accessible); or enter through the student center, go up one flight of stairs. [campus map]
This series is sponsored by The UConn Avery Point Campus Director's Office, The Connecticut Sea Grant College Program, the UConn Department of Marine Sciences, and the UConn Maritime Studies Program. 
For more information or to be added to the listserv, email CoastalPerspectives@uconn.edu or call 860-405-9025 or 860-405-9149.
2019 Lecture Highlights
Please join us for our 23rd season. This annual lecture series attempts to span the breadth of human interactions with coastal waters, including speakers from the natural and social sciences.
Download a printable version of the Coastal Perspectives Lecture schedule [CstlPersp2019_flyer].
RESCHEDULED to February 19 – Charles C. Buffum, Jr., Owner/Manager of Cottrell Brewing Co. (Pawcatuck); Craig Harger, Retired, Industrial Gas Specialist
"Perry's Revenge: The story and discovery of the wreck of the USS Revenge"
https://kaltura.uconn.edu/media/Perry%27s+RevengeA+The+story+and+discovery+of+the+wreck+of+the+USS+Revenge/1_snjim83h
February 26 – Allison M. Dussias, Associate Dean and Professor at New England Law, Boston
"Water Quality and (In)equality: Protecting Tribal Sustenance Fishing Rights in Maine"
https://kaltura.uconn.edu/media/Coastal+Perspectives+Lecture+-+2/1_ab0vrahn
March 12 – Anthony Medrano, Harvard University Center for the Environment/Department of History, Harvard University
"From Pacific outposts to biological hotspots: Ocean history in the age of climate change"
https://kaltura.uconn.edu/media/Coastal+Perspectives+Lecture/1_7wd2s4hb

March 26 – Sylvain De Guise, Professor of Pathobiology and Veterinary Science and Director, Connecticut Sea Grant, UConn
"Long-term effects of the Deepwater Horizon oil spill on bottlenose dolphins in the northern Gulf of Mexico"
https://kaltura.uconn.edu/media/Coastal+Perspectives+Lecture/1_uc50cqab
April 9 – Jason W. Smith, Southern Connecticut State University
"Shallow Thinking: science, violence, and American imperializing along the littoral"
*book signing*
https://kaltura.uconn.edu/media/Coastal+Perspectives+Lecture/1_6cho5ngz

April 23 – Kara Lavender Law, Ph.D., Sea Education Association
"Ocean plastics pollution from sources to solutions"
https://kaltura.uconn.edu/media/Coastal+Perspectives+Lecture/1_l25bd6fo
Past lectures…
2018 Coastal Perspective Lecture Series
2017 Coastal Perspective Lecture Series
2016 Coastal Perspective Lecture Series
2015 Coastal Perspective Lecture Series
2014 Coastal Perspective Lecture Series