Response to COVID-19: We will be offering all spring 2021 lectures online.
Public lectures on coastal issues.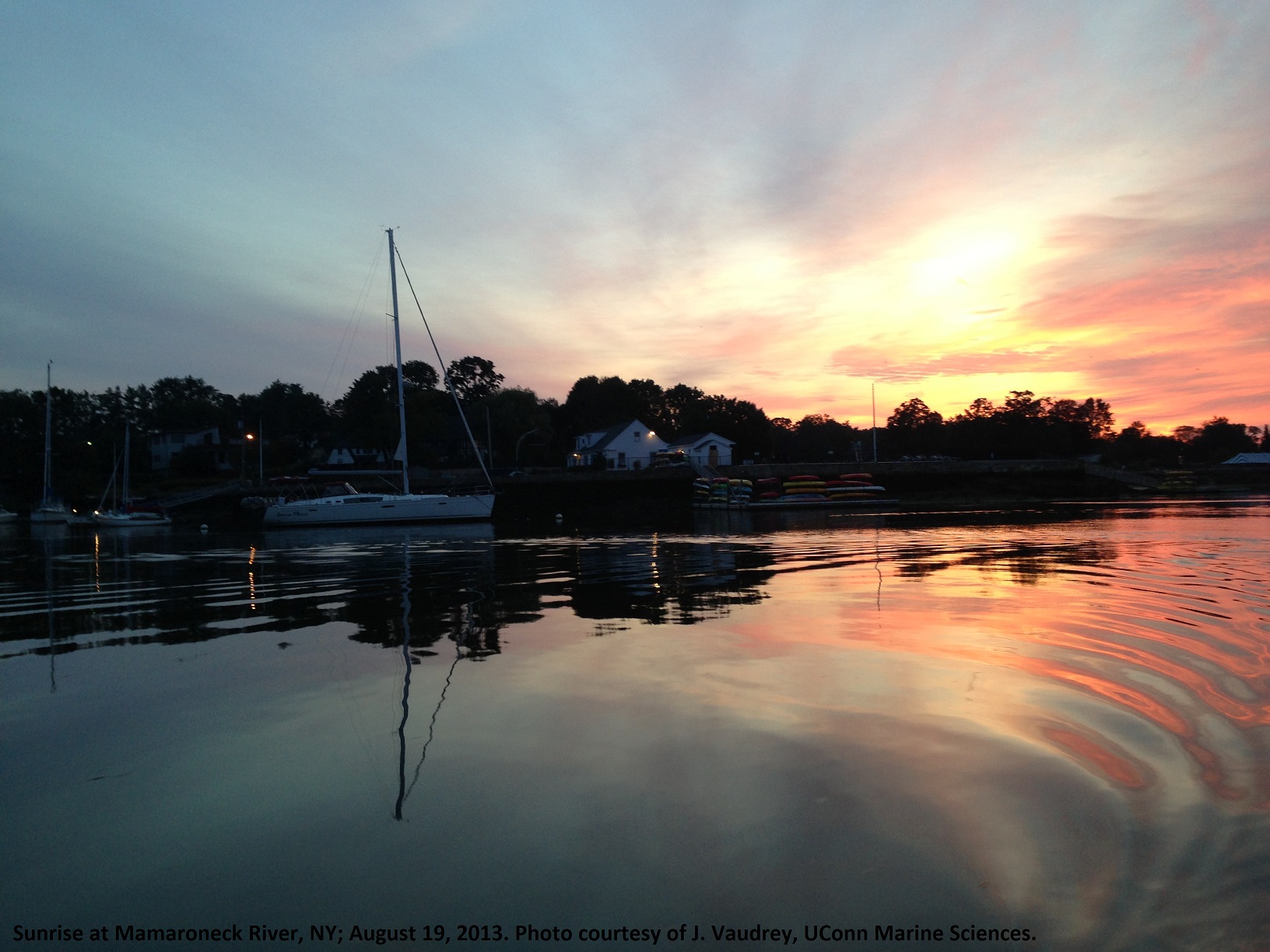 Lecture series is FREE and open to the public.
Lectures begin at 7:30 p.m.
This series is sponsored by Connecticut Sea Grant College Program, UConn Department of Marine Sciences, UConn Maritime Studies Program and the UConn Avery Point Campus Director's Office. 
For more information or to be added to our email list, send an email to CoastalPerspectives@uconn.edu.
Join the Online Lecture
Lectures will be held virtually for spring 2021.
Check below each lecture title on this page, to get connected to the event.
Want to receive all of the connection links for the season in one email? Send an email to CoastalPerspSignOn@uconn.edu (No message or subject is necessary, you will receive an automated reply within ~30 seconds. Check your spam, junk, or trash folders if you do not receive the email.)
Guidance on using Webex (our online platform). JPG   PDF
Trouble-shooting Tips
The best online experience is achieved by downloading the app (versus using the online browser option).
Having trouble logging in? Try using a different web browser – Chrome or Firefox is recommended by Webex.
Having audio issues? Watch the presentation on your computer and use a phone to call-in for the audio.
Can't hear? Confirm that the speakers on your computer are unmuted (speaker icon should not have an "x" over it).

When you sign on, you will be muted and video will be disabled – you will not be able to turn them on. If you have a question, you may type in the Chat box or you can request to be unmuted in the Chat box – we'd love to hear your voice, so please feel free to make this request! (You may also turn on your video during the Q&A period, upon request.)
2021 Lecture Highlights
Please join us for our 25th season. This annual lecture series spans the breadth of human interactions with coastal waters, including speakers from the natural and social sciences as well as arts and humanities.
Download a printable version of the Coastal Perspectives Lecture schedule [coming soon].
Tuesday, February 9, 2021; 7:30 p.m.
Skip Finley, Author | Historian | Speaker
A Voyage of Discovery with Skip Finley
Whaling was the first American industry to exhibit any diversity, and a man could rise to the ranks of captain based on skill, not skin color. Whaling Captains of Color – America's First Meritocracy features stories from the lives of over 50 whaling captains of color. Join Skip as he shares some of the stories he uncovered during his 'voyage of discovery' and paints a picture of the career paths of whalers.
Play recording (53 minutes, recording starts a few minute late)
click here for more information
Tuesday, February 23, 2021; 7:30 p.m.
This event is co-sponsored by UConn's Maritime Studies Program and UConn's Department of History.
Andrew Kahrl, Ph.D., Professor of History and African American Studies, University of Virginia
The Struggle to Reclaim Connecticut's Coastal Commons
Kahrl will discuss his book Free the Beaches: The Story of Ned Coll and the Battle for America's Most Exclusive Shoreline, which recounts the history of coastal development, beach privatization, and racial segregation in twentieth-century Connecticut and the struggle to restore public access to the state's shoreline from the 1970s to the present. He will also discuss the social and environmental impact of exclusionary public policies on the state's coastline and its future implications.
Play recording (1 hour, 23 minutes)
click here for more information
Tuesday, March 9, 2021; 7:30 p.m.
Chris Bowser, M.S., NYSDEC Hudson River Estuary Program and the Hudson River National Estuarine Research Reserve &
Kristi Leora Gansworth, Kitigan Zibi Anishinaabeg citizen and Ph.D. candidate at York University
The Hudson River Eel Project: Fish Conservation through Community Engagement
Join us to learn more about the mysterious American eel (glass eel). Chris will introduce us to the world of glass eels, touch on the international cultural aspects of eels, as well as dive deep into the community science work characterizing glass eel populations on the Hudson River and how that community science-based data are applied to conservation efforts.
Play recording (1 hour, 20 minutes)
click here for more information
Tuesday, March 23, 2021; 7:30 p.m.
Beverly Goodman, Ph.D., Department Head, Department of Marine Geosciences, Charney School of Marine Sciences, University of Haifa
Ancient Tsunamis in the Mediterranean: How Past Disasters Save Lives Today
Coastlines are an idyllic place to live, both today and in the past. Unfortunately, they are also highly dynamic and vulnerable; particularly in light of rising sea-level, increasing storm activity and magnitude, coastal retreat, erosion, and tsunamis. In most of the world, however, no historical records of tsunamis exist, and therefore a false sense of security prevails. This talk focuses on solutions to this knowledge gap, utilizing a combination of underwater archaeological, geological, and modeling techniques to allow for more informed coastal disaster preparation and management strategies.
Play recording (1 hour, 16 minutes)
click here for more information
Tuesday, April 6, 2021; 7:30 p.m.
Prakash Kashwan, Ph.D., Associate Professor in the Department of Political Science and Co-Director of the Research Program on Economic and Social Rights, Human Rights Institute, University of Connecticut
Confronting Issues of (In)Justice in Environmental and Resource Governance
Followed by a panel discussion with:
Syma Ebbin, Ph.D., Research Coordinator, Connecticut Sea Grant College Program &
Melva Treviño Peña, Ph.D., Department of Marine Affairs, University of Rhode Island
The United States is having a long-overdue national reckoning with racism. From criminal justice to pro sports to pop culture, Americans increasingly are recognizing how racist ideas have influenced virtually every sphere of life in this country. This includes the environmental movement. Correcting this legacy can happen only by radically transforming its exclusionary approach.
Play recording (1 hour, 6 minutes)
click here for more information
Tuesday, April 20, 2021; 7:30 p.m. 
Margaret Gibson; Connecticut State Poet Laureate, Prof. Emerita, UConn &
David K. Leff; Poet, Lecturer, Former Deputy Commissioner of CT DEEP
Rousing the Ecological Imagination Through Poetry
Poetry is a means by which people can deeply connect with the world around them.  Ecology is a science of connection.  As we rush headlong into the Anthropocene, earth's complex systems are increasingly lashed to and influenced by human activity.    If the delicate balances among the planet's organisms and habitats are to survive, humanity has to be roused to good stewardship. Poetry's fresh images and concise, musical language has the voltage to strike that emotional chord supporting science and public policy by rousing consciousness, amplifying compassion.
Play recording (1 hour, 25 minutes)
click here for more information
Past lectures…
2020 Coastal Perspectives Lecture Series
2019 Coastal Perspectives Lecture Series
2018 Coastal Perspectives Lecture Series
2017 Coastal Perspectives Lecture Series
2016 Coastal Perspectives Lecture Series
2015 Coastal Perspectives Lecture Series
2014 Coastal Perspectives Lecture Series