Public lectures on coastal issues.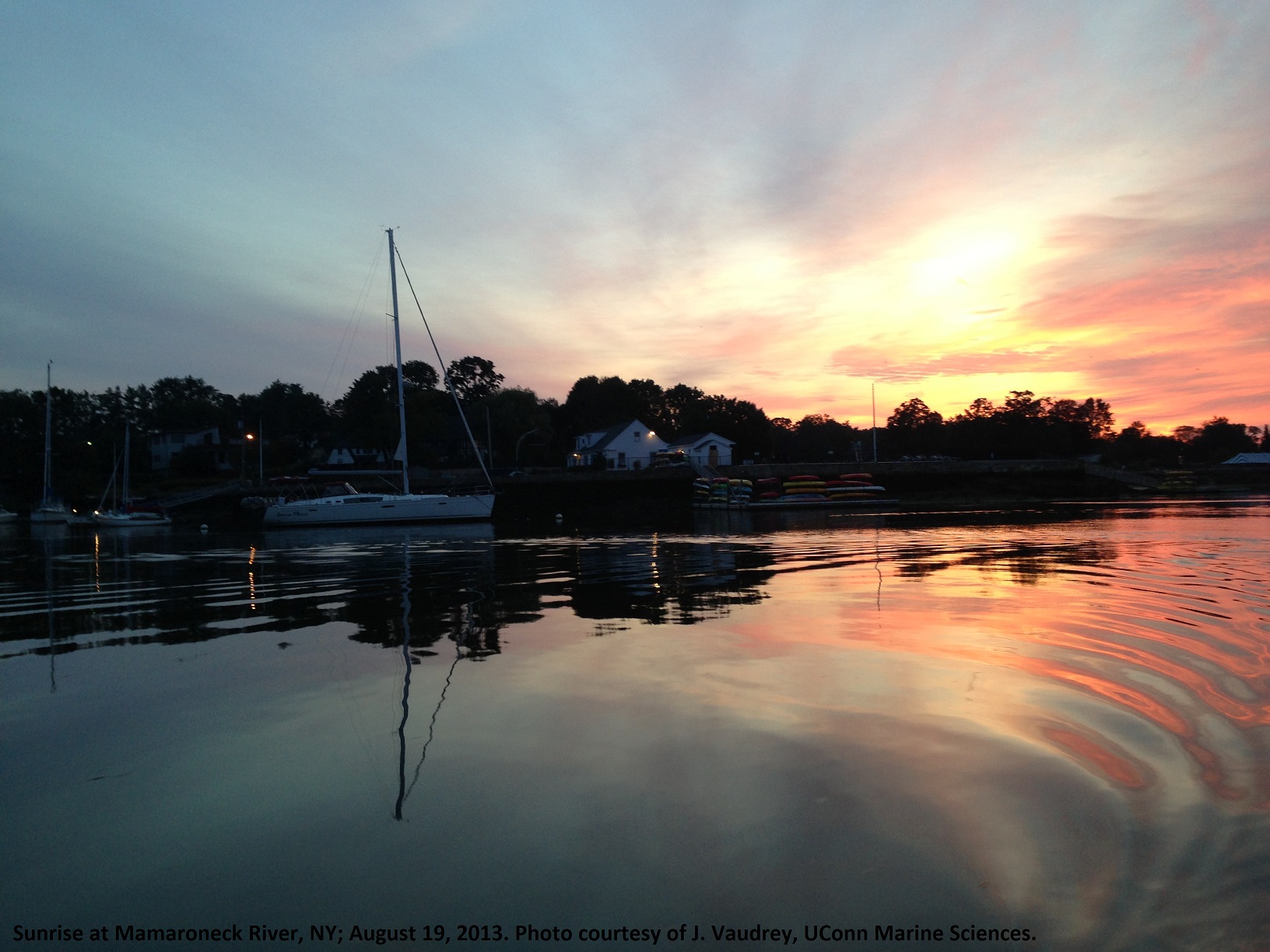 Lecture series is FREE and open to the public.
Lectures begin at 7:30 p.m.
Lectures are held in the UConn Avery Point auditorium, 1084 Shennecossett Road, Groton. Enter from the Academic Building main entrance, auditorium is on second floor at end of hall (disabled accessible); or enter through the student center, go up one flight of stairs. [campus map]
This series is sponsored by The UConn Avery Point Campus Director's Office, The Connecticut Sea Grant College Program, the UConn Department of Marine Sciences and the UConn Maritime Studies Program. 
For more information or to be added to the listserve, email CoastalPerspectives@uconn.edu or call 860-405-9025 or 860-405-9149.
2017 Lecture Highlights
Please join us in our newly renovated 300-seat auditorium for the 21st annual Coastal Perspectives Lecture Series. The auditorium is located near the new student center on the west end of campus.
This lecture series attempts to span the breadth of human interactions with coastal waters, including speakers from the natural and social sciences.
Download a printable version of the Coastal Perspectives Lecture schedule [CstlPersp2017_flyer].
February 7, 2017 – Keith Dixon, Research Meteorologist, NOAA/GFDL
"Modeling Our Planet's Climate: Spanning Time and Spatial Scales for Research and Applications"
Keith Dixon seeks to enhance the transfer and translation of high quality, scientifically credible information as it flows from the realm of large-scale climate research to that of regional and local-scale impacts and planning. Come see how scientists transition information from theory to practice and how we handle uncertainty.
February 21, 2017 – Janelle Schuh, Stranding Coordinator, Mystic Aquarium's Animal Rescue Program
"An Overview of Mystic Aquarium's Animal Rescue Program"
Mystic Aquarium's Animal Rescue Program supports animals in need, educates the public about the marine environment and its inhabitants, and promotes the Aquarium's mission to inspire people to care about and protect our ocean planet. Please join us for a peek into the world of marine animal rescue.
March 7, 2017 – Mark Long, Ph.D., Assoc. Prof. of History and Social Sciences, Sea Education Association
"A Better South? Ports Towns as Cosmopolitan Beachheads After the Civil War"
Join us as we look back in time and examine the transformative nature of the maritime-based economy which shaped the settlement and development of peninsula Florida in the decades following the Civil War.
March 21, 2017 – Richard E. Hyman, Author of FROGMEN, www.richardehyman.com
"Journeys with Cousteau and the Crew of Calypso"
Richard Hyman will be sharing stories about life aboard Calypso and Jacques-Yves Cousteau, once one of the most recognized names in the world. This evening should interest all age groups, particularly marine science students, adventurers, Denver fans, divers, environmentalists, photographers, travel buffs, and videographers.
April 4, 2017 – DJ King, owner and operator of King Lobsters and Montowese Bay Oysters, Branford, CT
"Lobsterman to Sea Farmer"
Like many commercial fishermen, DJ has changed with the times. "The lobster may never flourish again in Long Island Sound, therefore it's necessary to pursue other viable options. Sea farming may be our ticket to future success." Join us for an evening of sea tales and local insight on the future of commercial seaweed farming.
April 18, 2017 –
Stan White, Stanley White Engineering LLC   (Offshore Wind)
      Brian Fitzgerald, Greenskies Renewable Energy LLC  (Solar)
"Alternative Energy: Looking Towards Connecticut's Future"
Connecticut continues to embrace alternative energy with a State policy requiring power companies to obtain 27% of their generated energy from renewable sources by 2020; with 20% of that fraction coming from Class I renewables (solar, wind, geothermal, hydropower, etc.). Join us for a panel discussion from the engineering and scientific point of view – what does the future hold for Connecticut's power generating portfolio?
 May 9, 2017 – Liz Cunningham, Author
"Ocean Country, One Woman's Journey from Peril to Hope in Her Quest to Save the Seas"
This presentation is based on the speaker's recent book, Ocean Country.
(http://www.lizcunningham.net/ocean_country_the_book/)
It is an adventure story, a call to action, and a poetic meditation on the state of the seas.
It is the story of finding true hope in the midst of one of the greatest crises to face humankind, the rapidly degrading state of our environment. After a near-drowning accident in which she was temporarily paralyzed, Liz Cunningham crisscrosses the globe in an effort to understand the threats to our dazzling but endangered oceans. This intimate account charts her thrilling journey through unexpected encounters with conservationists, fishermen, sea nomads, and scientists in the Mediterranean, Sulawesi, the Turks and Caicos Islands, and Papua, New Guinea.
Revisit our past lectures…
February 9, 2016 – Antony Adler, Ph.D., Visiting Research Fellow, Harvard Kennedy School of Government; View the Recorded Lecture, Race to the Bottom: The Forgotten Quest to Conquer and Colonize the Seafloor, 1960 – 1975

February 23, 2016 – Gregory Skomal, Ph.D., Senior Marine Fisheries Biologist, Massachusetts Division of Marine Fisheries; View the Recorded Lecture, Seeing Deeper into the World of the Great White Shark

March 8, 2016 – Tanya Kelley, M.L.A., Landscape Architect of Place Studio in Newport, RI; View the Recorded Lecture, Strategies for a Diverse and Vibrant Newport Harbor

March 22, 2016 – Patrick Comins, Director of Bird Conservation for Connecticut, CT Audubon Society; View the Recorded Lecture, The Audubon Alliance for Coastal Waterbirds: Partnering to conserve threatened coastal birds in Connecticut

April 5, 2016 – Helen M. Rozwadowski, Ph.D., Associate Professor of UConn History and UConn Maritime Studies Program; View the Recorded Lecture, Third Discovery of the Sea?

April 19, 2016 – James Prosek, Artist, Writer, and Naturalist; View the Recorded Lecture, Naming and Ordering Nature: An Artist's Perspective