Public lectures on coastal issues.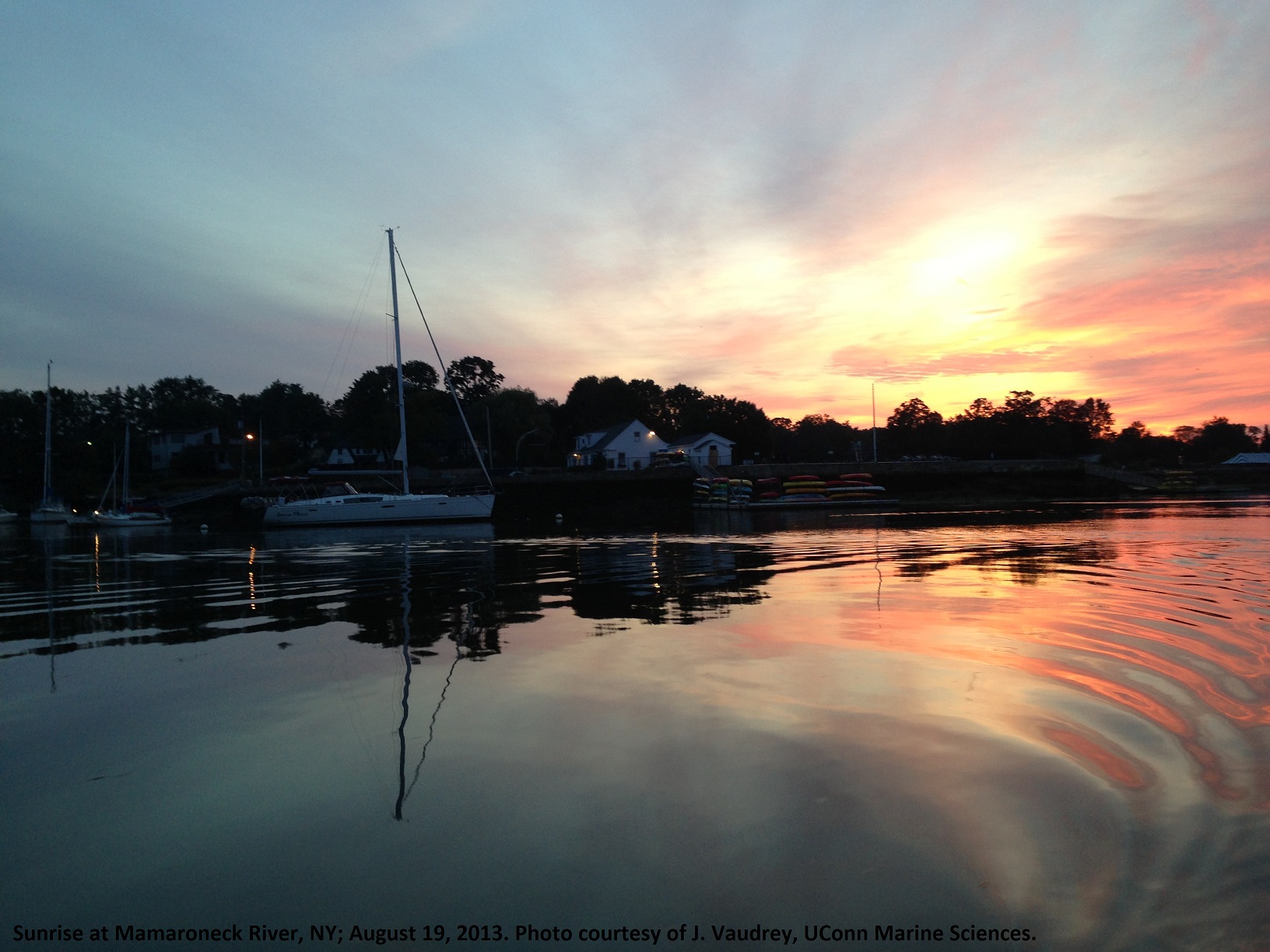 Lecture series is FREE and open to the public.
Lectures begin at 7:30 p.m.
Lectures are held in the UConn Avery Point auditorium, 1084 Shennecossett Road, Groton. Enter from the Academic Building main entrance, auditorium is on second floor at end of hall (disabled accessible); or enter through the student center, go up one flight of stairs. [campus map]
This series is sponsored by The UConn Avery Point Campus Director's Office, The Connecticut Sea Grant College Program, the UConn Department of Marine Sciences, and the UConn Maritime Studies Program. 
For more information or to be added to the listserve, email CoastalPerspectives@uconn.edu or call 860-405-9025 or 860-405-9149.
2018 Lecture Highlights
Please join us in our newly renovated 300-seat auditorium for the 21st annual Coastal Perspectives Lecture Series. The auditorium is located near the new student center on the west end of campus.
This lecture series attempts to span the breadth of human interactions with coastal waters, including speakers from the natural and social sciences.
Download a printable version of the Coastal Perspectives Lecture schedule [CstlPersp2018_flyer].
February 6 – Peter Malinowski, Executive Director, Billion Oyster Project (watch recorded lecture)
"Billion Oyster Project: oyster restoration as a strategy for improving ecological and educational outcomes for public school students and the largest open space in New York Harbor"
February 20 – Kroum Batchvarov, Ph.D., UConn Associate Professor of Anthropology (watch recorded lecture)
"The Black Sea Maritime Archaeology Project"
March 6 – Jennifer R. Marlon, Ph.D., Research Scientist, Yale Program on Climate Change Communication Yale School of Forestry & Environmental Studies (watch recorded lecture)
"Climate change in the American mind: communication, challenges and opportunities"
March 20 – Bailey Pryor, six-time Emmy Award winning documentary filmmaker, Founder of The Real McCoy Rum. (watch recorded lecture)
"Rum runners of the Prohibition Era"
April 3 – Panel Discussion: "Shellfish aquaculture and management in Connecticut" (watch recorded lecture)
Garrett Timmons – Riverhawk Oysters, Stonington
Julie Rose, Ph.D. – Research Ecologist, NOAA Fisheries, Connecticut Shellfish Initiative Task Force
Don Murphy, Ph.D. – Stonington Shellfish Commission
Moderator: Tessa Getchis, Connecticut Sea Grant
April 17 – Michelle Zacks, Ph.D., Associate Director, Gilder Lehrman Center for the Study of Slavery, Resistance, and Abolition at Yale University (watch recorded lecture)
"The Creole world of mullet in early American Florida"
Past lectures…
2017 Coastal Perspective Lecture Series
2016 Coastal Perspective Lecture Series
2015 Coastal Perspective Lecture Series
2014 Coastal Perspective Lecture Series