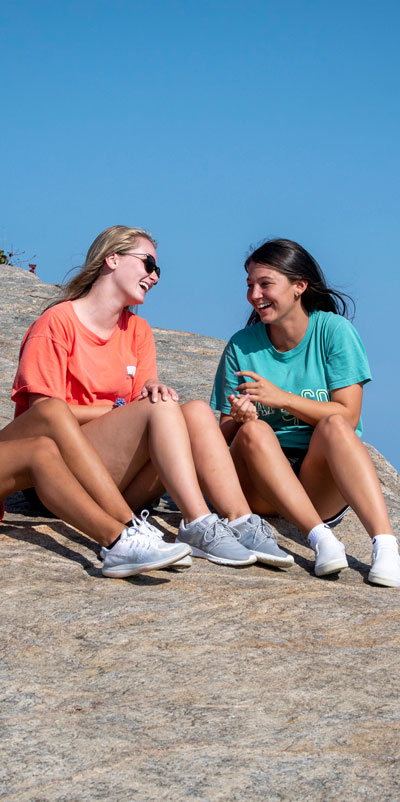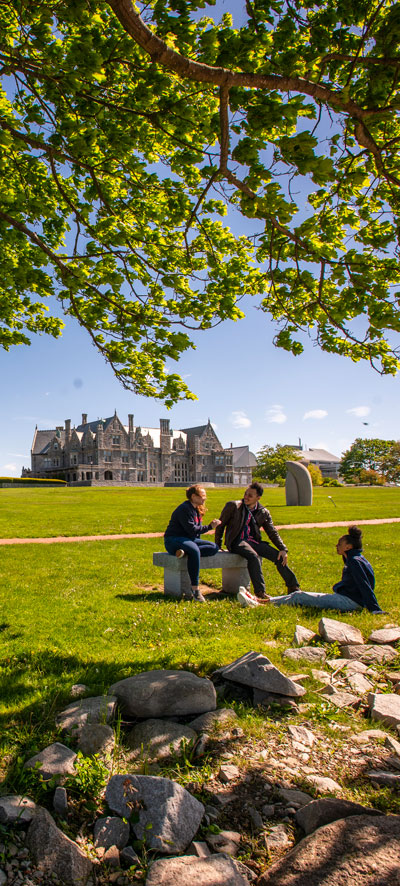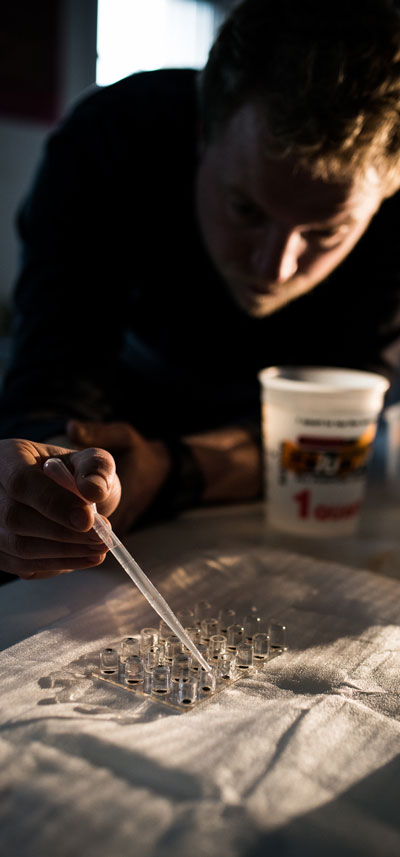 Curriculum (Marine Sciences Major)
The Marine Sciences curriculum provides a solid foundation to prepare you for a rewarding career or further graduate studies. The following mandatory classes and optional courses and programs will allow you plenty of opportunities for hands-on field and lab work, as well as chances to actively explore your individual interests and career goals. For a sample of the range of courses you may take as a Marine Sciences major, see typical course sequence.

1. Foundation Courses - These general courses provide solid preparation for your more advanced classes in Marine Sciences. They include Biology, Chemistry, Physics and Math as well as an introduction to Oceanography.
2. General Education Requirement Courses - These University requirements help you to develop verbal and quantitative skills, curiosity, versatility, critical judgement, moral sensitivity and research skills. You can choose from a wide range of courses including Classical Mythology, History of Modern Africa and Introduction to Anthropology.
Marine Sciences Core Courses - The marine sciences foundation courses were selected to give you a solid undergraduate background in marine biology, chemistry, geology and physics.
Related Area Courses - In consultation with an advisor, four Related Area courses are taken in different fields or a single field of interest leading to a minor. Past students have pursued minors in a variety of natural and social sciences including ecology and evolutionary biology (EEB), chemistry (CHEM), maritime studies and marine archaeology (MAST), geography and geographic information science (GEOG), and anthropology (ANTH)
3. Marine Sciences Electives - You will choose advanced courses in marine physics, biology, geology and chemistry. Your choices will help you develop areas of expertise as well as build on the topics explored in the foundation courses.
4. Other Electives* - We have left room in your plan of study to pursue electives. These electives can be chosen from any department, giving you an opportunity to tailor your educational experience to your own interests and career goals.

Undergraduate Research Program - This program provides you with an opportunity to explore, first hand, your chosen field of study. As an undergraduate researcher, you will select a field of study, find an advisor, select a research topic, conduct your own research and possibly present your findings at an appropriate colloquium.
Honors Scholar* - To be eligible as an Honors Scholar in Marine Sciences you must have a total GPA of 3.2 or higher. You must apply and need approval from the Honors Advisor in Marine Sciences (Claudia Koerting) and Department Head (Dr. J. Evan Ward).
Internships* - We have an optional internship program for additional hands-on experience for juniors or seniors. Students can choose to work on campus at one of the campus-based operations or off-campus at a local business, a non-profit organization, or a federal or local government agency.
Certificates* - The certificate programs can provide you with additional knowledge to prepare you for your future career. They include a Small Boat Handling class and certification in SCUBA.
Marine Biology Minor* - This minor requires at least 15 credits of 3000-level work chosen from a list of courses in marine sciences and biology.
Marine Sciences Minor - This minor focuses on biological, chemical, geological, and physical oceanography. Students pursuing the minor must take at least 15 credits of 2000-level and above work from a list of courses.
Experiential Global Learning* - UConn offers a wide range of opportunities for students to spend a semester in another country earning credits toward the Bachelor's degree. Marine Sciences has specific connections with programs in Mexico, Brazil, Chile, and Turks & Caicos.
*optional opportunities